School meals
We work with Warwickshire County Caterers for our school meals, which include a variety of firm favourites.
Locally sourced ingredients include; fresh fruit and vegetables, organic milk, free range eggs, yoghurt's and meats that come from Warwickshire and neighbouring counties.
The high quality of our ingredients means that all our meat is British Farm Assured and comes from farms with high standards of animal welfare. Our minced beef, meat grills and pork meatballs are all organic and we use fully sustainable and traceable whole fish fillet products.
Vegetarian (v) choices are shown on the menus.
Week 1:
Week 2: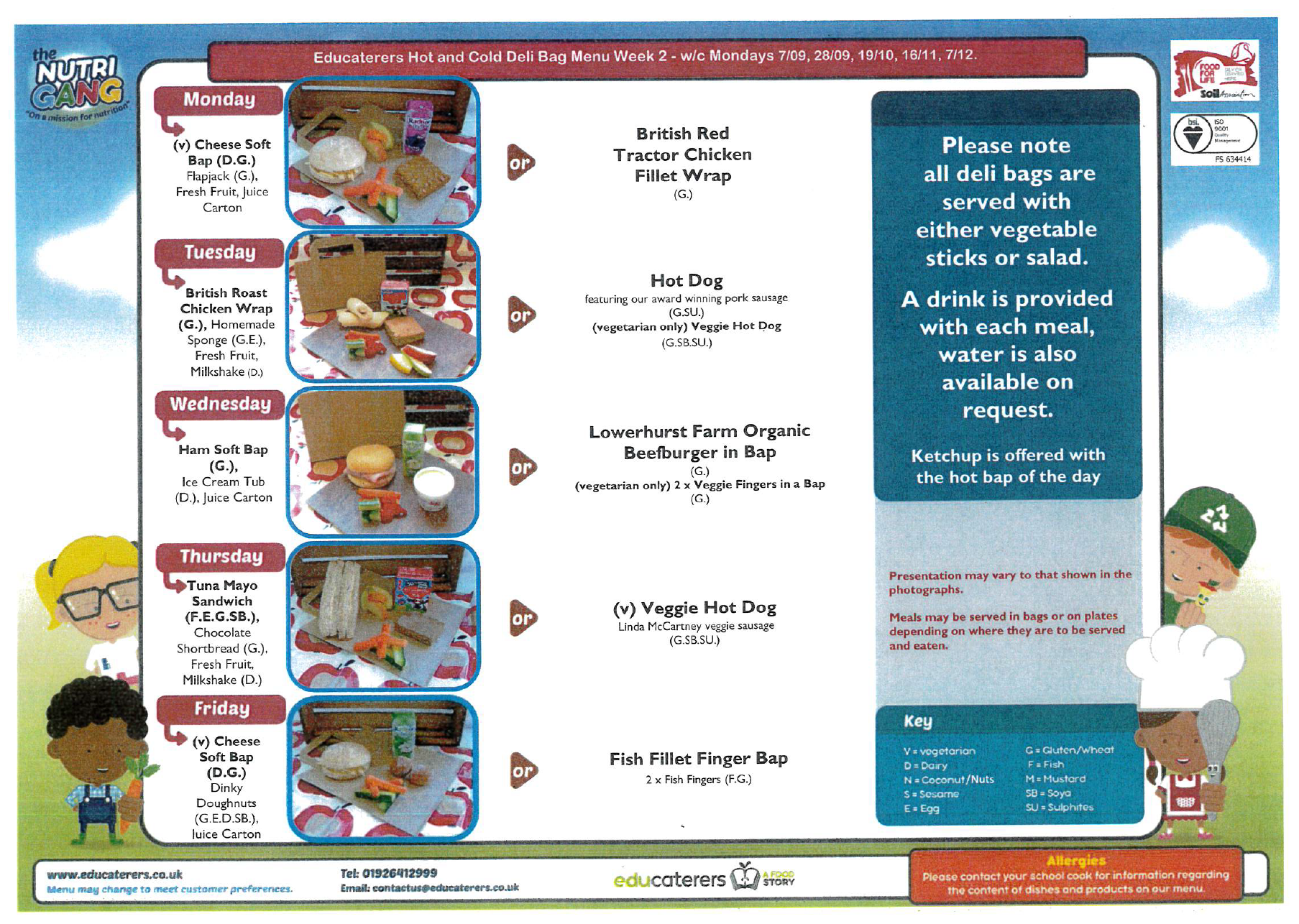 Week 3: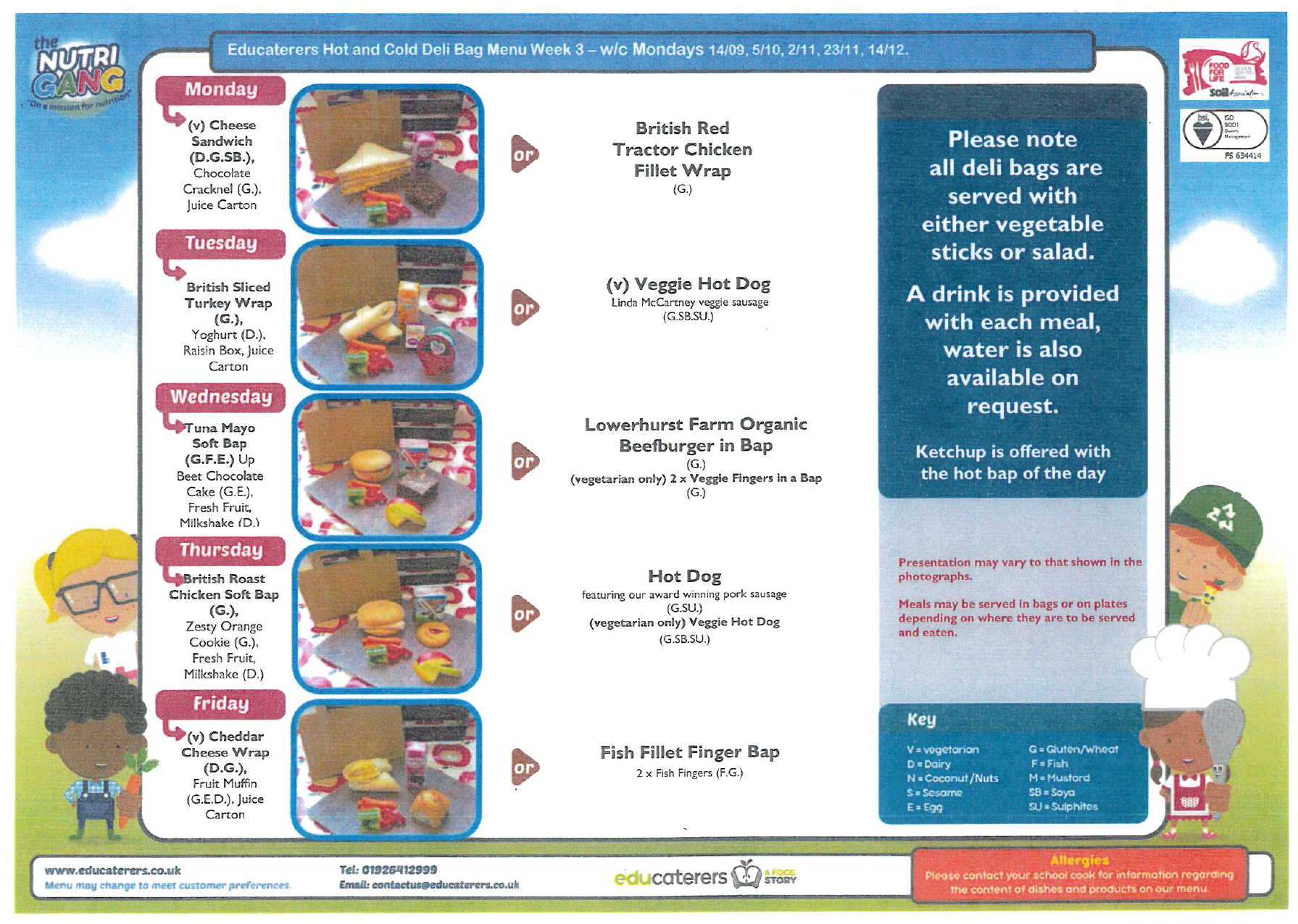 Allergen information
The cook at your child's school has information regarding the allergen content of dishes and products on our menu. If you are unsure please contact a member of the catering team at the school for assistance.
Halal alternatives are available in selected schools as appropriate – contact your child's school for more information.
Children bring home menus and daily choices are displayed in the classrooms. Please visit the website at www.warwickshire.gov.uk/schoolmeals for more information.
Please note school dinners must be paid for in advance.
Does your child qualify for free school meals?
If a parent or carer is in receipt of certain benefits the child may be eligible for free school meals. Have a look at www.warwickshire.gov.uk/freeschoolmeals to find out and apply online. When you successfully apply for free school meals, the school will receive an extra £900 of government funding as part of the Pupil Premium. This additional funding will be used to help children from lower income families do their very best at school. Please also be aware that if your family is registered for free school meals you may be eligible to claim other forms of assistance, for instance with home to school transport.
Food hygiene
You can visit the Food Standards Agency website for details of our most recent food hygiene inspection.