Headteacher's Welcome
Welcome to Coleshill C of E Primary School & Nursery, part of the Birmingham Diocesan Academies Trust.
We are a happy, friendly school of around 405 pupils from Reception to Year 6 - along with a thriving nursery for children from age two - with great facilities, dynamic teaching within a varied curriculum and an approach to pastoral care that celebrates our Christian ethos. (You can see what this means by looking at the "Our Faith" section.) This ensures the physical and emotional wellbeing of our children which helps them to reach their full potential.
We set high standards and aim for high achievements both academically and in areas such as behaviour, attendance and punctuality. We are pleased to report that we consistently exceed national targets in all these areas.
We are proud of our focus on numeracy and literacy and we strive to ensure that pupils have opportunities to apply their skills in other areas of the curriculum. Outside the classroom we offer a range of extracurricular opportunities with a particular emphasis on music and sport. We endeavour to provide a supportive learning community so our children are well prepared for secondary school at the end of Year 6.
No matter when your child joins our school, we want their time here to be happy and successful. We will encourage them to be independent and build their learning power skills. We challenge the more able pupils and support those with special educational needs. Above all we want our children to make good progress, from whatever their starting point, whilst attending Coleshill C of E Primary School.
As a primary school we are laying the foundations of your child's education, and your interest and involvement are vital. I am always happy to hear your feedback and look forward to meeting you at parents evenings and on the playground so we can work together for the benefit of your child.
If you have not already visited us, please come along and meet our children and staff - drop in or telephone to arrange an appointment.
Mr Matthew Edwards
Headteacher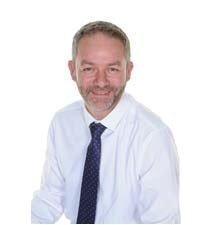 Mr Matthew Edwards
Headteacher