School and Nursery will close for half term at the end of the day on Friday 27th May.
Why not visit the WCC web page for school closures where you can subscribe for text alerts.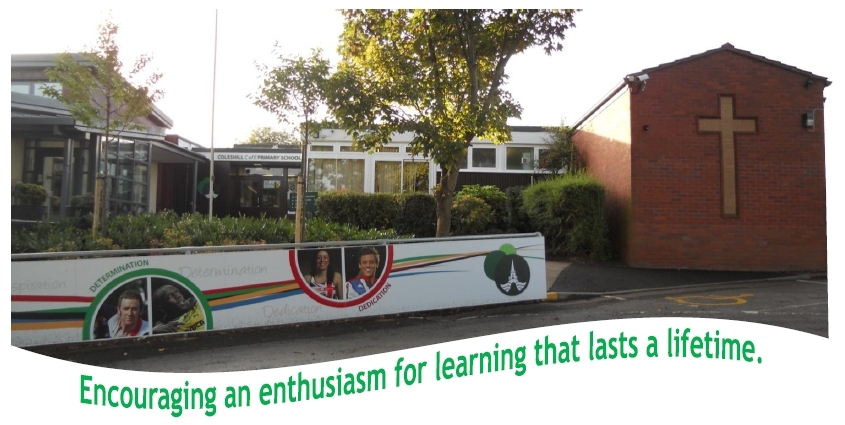 Following inspection in April 2015, we're pleased to publish our Ofsted report, which represents all the hard work the school has undertaken over the past two years. The school was pleased to receive an "Excellence in Warwickshire" award from Warwickshire County Council in October 2015 in recognition of our achievements and progress we are continuing to make.

Click here for info on the arrangements for supporting children with Special Educational Needs and Disabilities (SEND)


Welcome to Coleshill C of E Primary School! We are a happy, friendly school of 328 pupils from Reception to Year 6, with great facilities, dynamic teaching within a varied curriculum and an approach to pastoral care that celebrates our Christian ethos. (You can see what this means by looking at the "Our Faith" section.) This ensures the physical and emotional wellbeing of our children which helps them to reach their full potential.

We set high standards and aim for high achievements both academically and in areas such as behaviour, attendance and punctuality. We are pleased to report that we consistently exceed national targets in all these areas.

We are proud of our focus on numeracy and literacy and we strive to ensure that pupils have opportunities to apply their skills in other areas of the curriculum. Outside the classroom we offer a range of extracurricular opportunities with a particular emphasis on music and sport. We endeavour to provide a supportive learning community so our children are well prepared for secondary school at the end of Year 6.

No matter when your child joins our school, we want their time here to be happy and successful. We will encourage them to be independent and build their learning power skills. We challenge the more able pupils and support those with special educational needs. Above all we want our children to make good progress, from whatever their starting point, whilst attending Coleshill C of E Primary School.

As a primary school we are laying the foundations of your child's education, and your interest and involvement are vital. I am always happy to hear your feedback and look forward to meeting you at parents evenings and on the playground so we can work together for the benefit of your child.

If you have not already visited us, please come along and meet our children and staff - drop in or telephone to arrange an appointment.

Don't just take my word for it! Here's what some of our pupils - and their parents/carers - say about the school...

E. age 5 - "It's lovely, my favourite place to be."

K. age 8 - "The teachers do a good job and the school is cosy and friendly."

Parent: "In this multicultural society the school has helped my son to understand others and respect different cultures and beliefs."

S. age 6 - "Our school is a good place for learning and my teacher wants me to do well."

M. age 8 - "It's a great place to make friends."

Parent: "You have helped my son to be a better person and prepare him for his life ahead."

M. age 7 - "I like the fun lessons and after school clubs."

School houses for house point rewards and sports days:

Giraffes ~ Green Elephants ~ Blue

Leopards ~ Yellow Pandas ~ Red

Andrew Kershaw
BA Cert. Ed
Headteacher

National Curriculum guidance on spellings and word lists for KS2.



Find out the results of our "Giant Reading Questionnaire"



We're on a maths mission!
To find out more,
click here.


Click here for e-safety tips for children and adults.
We promote British values as part of the Spiritual, Moral, Social and Cultural development (also known as the Personal, Social and Emotional development) of our children. But what is Britishness, and how does it impact on what we do in school?

As a Church of England school we sum up our approach to these values in a way adults and children can understand: "We are kind and friendly to everyone because God made us and loves us all." Find out more on our British values page, or take part in our quick poll below...
We are committed to safeguarding and promoting the welfare of children and expect all staff, volunteers and parents to share this commitment. Click here for more information.

Want to get in touch?
Call 01675 463672 and Lisa or Jo in the office will be pleased to help. The latest news from the school is available via the links below...

Sunflowers Nursery looks after children from age 2, providing a high quality early years education in a modern yet homely environment.
Click here to find out more.

Submit your views to Ofsted's Parent View by clicking on the logo above.

Click here to see our most recent
Ofsted inspection report.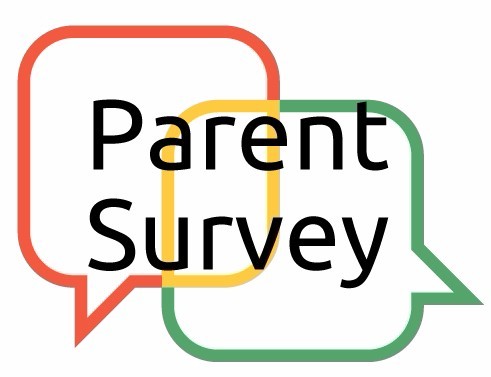 Thank you to everyone who completed our recent parent survey. Click on the link to see the highlights.
We're proud of our partnership with
Coleshill Parish Church, St Peter & St Paul's, and proud to be an "Outstanding" Church of England School (SIAMS 2014 and 2008).
Click here to visit the church website, or find out more about what it means to be a Church of England school in the Our Faith section.



"Every child matters to God"
As a church of England school, we want to support children to be healthy, stay safe, enjoy and achieve, make a
positive contribution and
achieve economic well-being. Click here to find out more.

To see our school statistics on the
Department for Education website,
please click here.
For your child's safety,
please park carefully
and drive responsibly
around our school!
Click here for some useful
road safety resources.
Quick reminder of prices:

School dinners - £2.10
Swimming - £4.00
Our school in pictures...

You can get a feel for some of our learning environments here.
For more images, please go to the photo gallery in the About Us section.