Maths mission
Have you noticed we're raising the profile of maths?!

A key priority for the school is to continue to ensure high attainment in mathematics, starting at the Foundation Stage, through to Key Stage 1 and 2. We set ourselves high targets and expect the quality of all pupils' learning and progress to be consistently good, from whatever their starting point.

Staff and pupils are working hard not only during their numeracy lessons but are also applying their number skills in other subjects too - ask your child's teacher to show you. Teachers and Teaching Assistants support children at all levels of ability within a rich and varied curriculum, and of course your support at home plays a big part.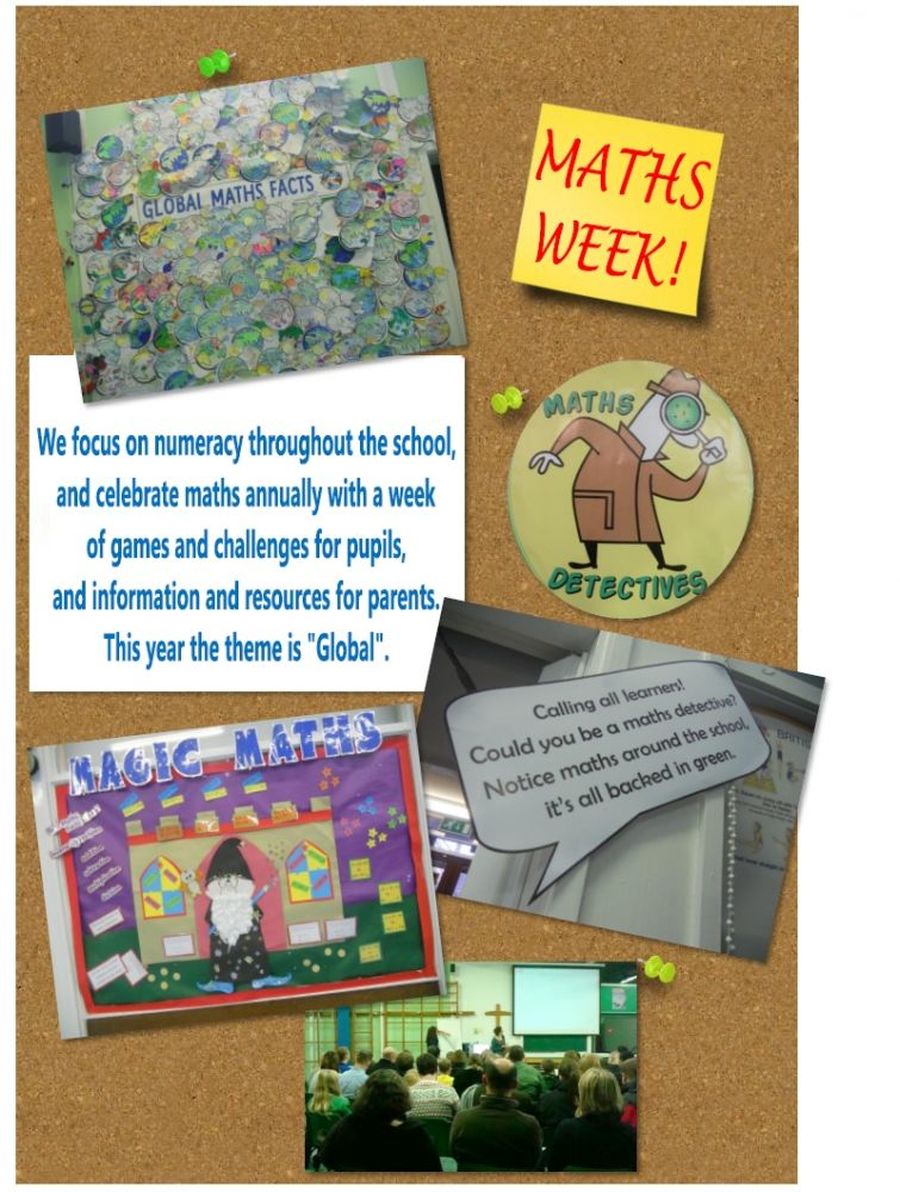 Maths Week

Our annual Maths Week is a fun way for children to explore maths in the world around them, and provides opportunities for parents and carers to get information on how children are taught in order to be able to support them at home.