Welcome to the Year 1 web page!
We'll be adding lots of information, pictures and examples of our work so check back often!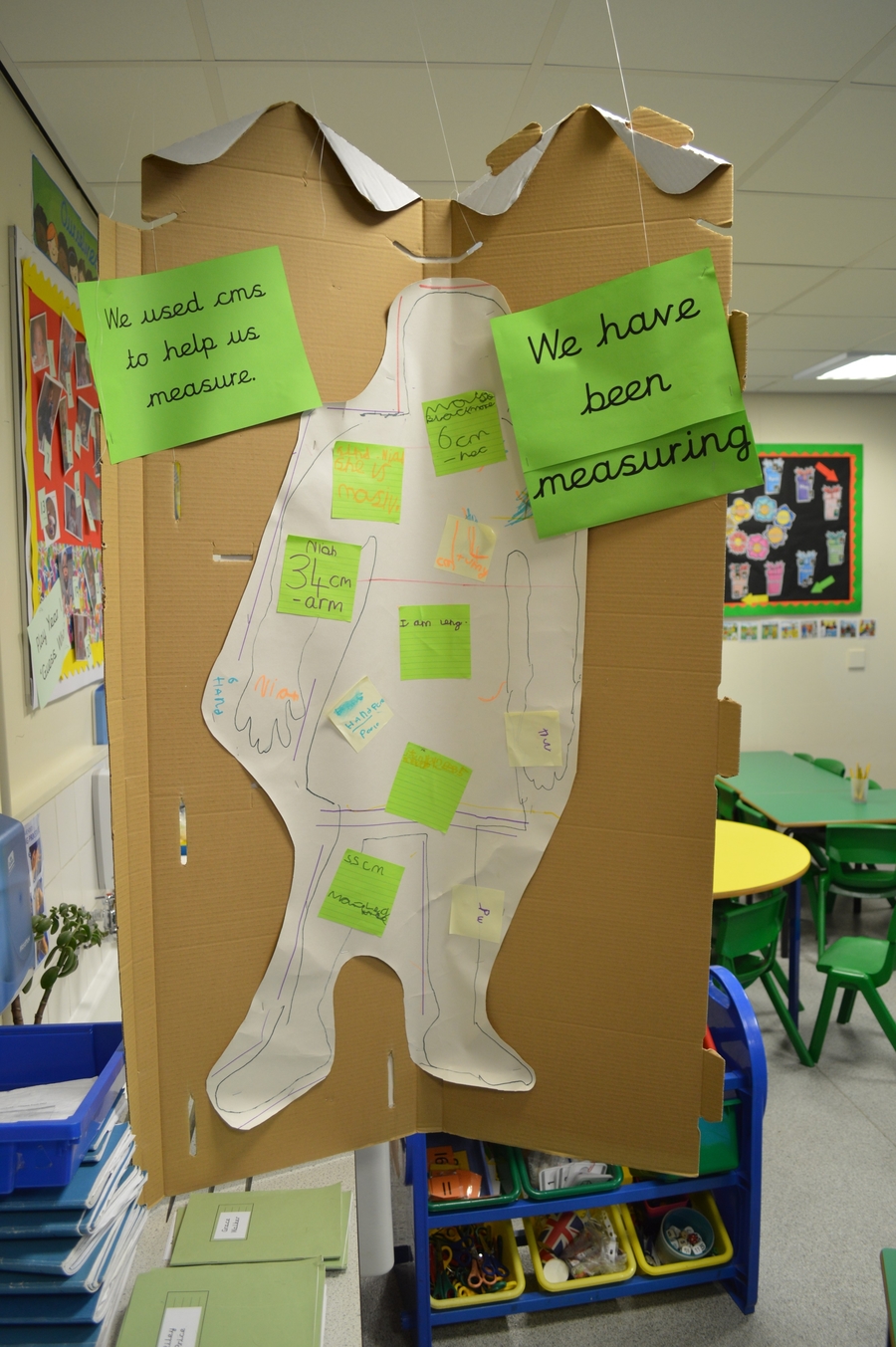 We enjoyed measuring ourselves, and comparing the different measurements.
Reading in Year 1
We are enjoying learning to read and being read to...
We read our reading scheme books to grown ups at home and in school.

We do guided reading ("book club"), sharing our ideas about the stories we read together.

We work on our phonics skills in different groups so we can learn to decode words.

We share books with our teacher at snack time.

We get the chance to read with children from Year 6.

We enjoy our class book corner and we even write our own books!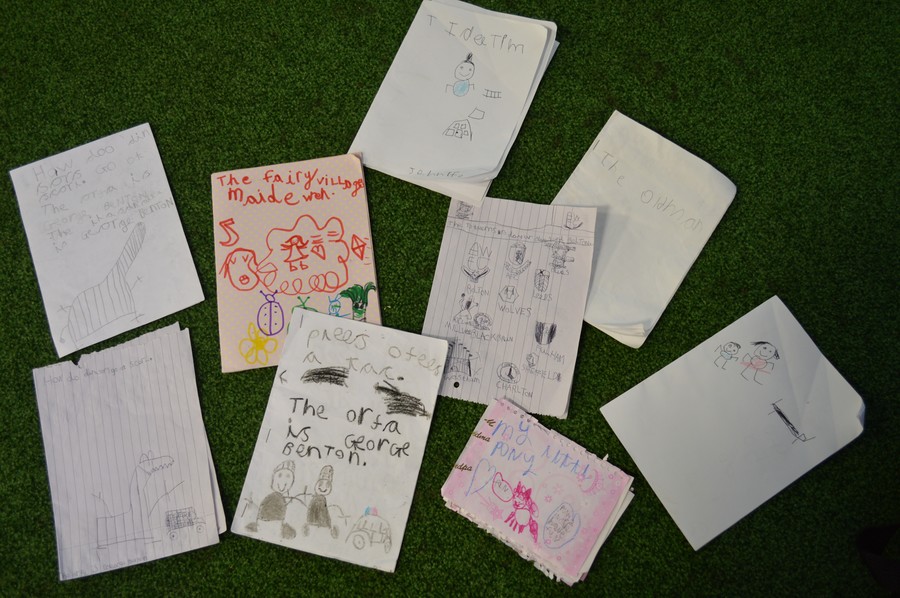 Here are some of the key words we use:
Cover

Spine

Blurb

Author

Fiction, story

Non fiction, information text

Contents

Index

Glossary

Setting

Characters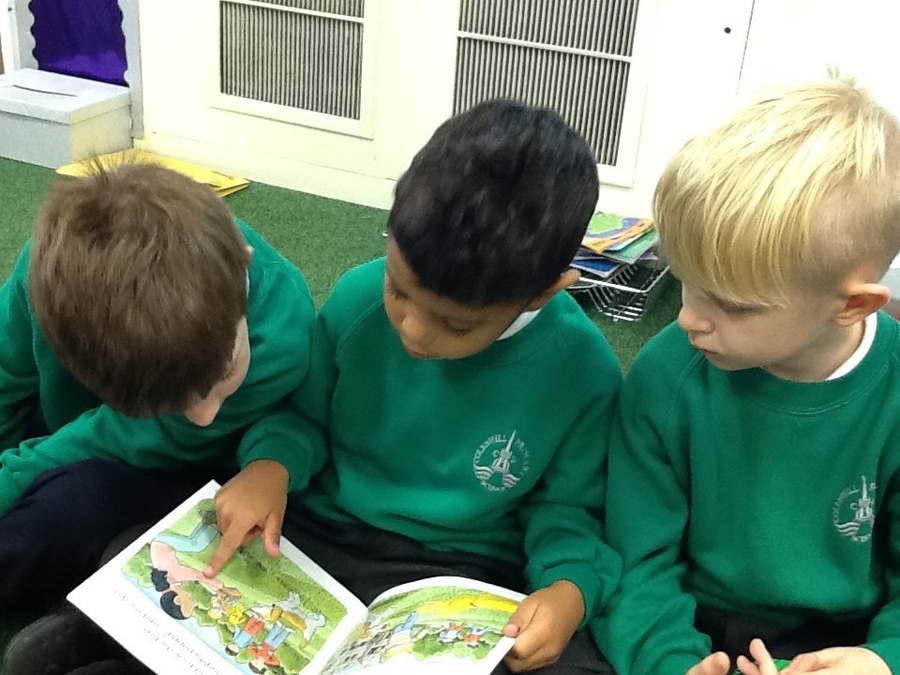 Funnybones by Janet and Allan Ahlberg
"There was a big skeleton, a little skeleton and a dog skeleton."
We used this classic book to think about prepositions - where things are (down, under, in etc.) We read the story and recounted it in our literacy books.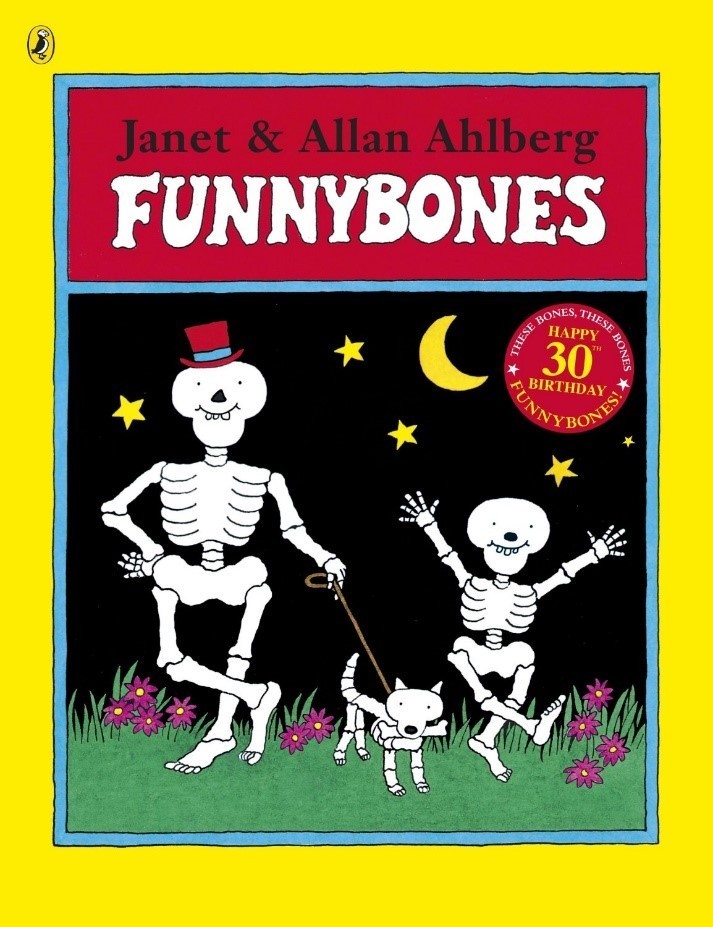 Here are some examples of the work we did:
[to follow]
Dogger by Shirley Hughes
"Dave was very fond of Dogger. He took him everywhere."
We used another classic book to think about describing settings and characters and relating our experiences to the story.
Click here to hear the author reading her story about a boy who loses his favourite toy.